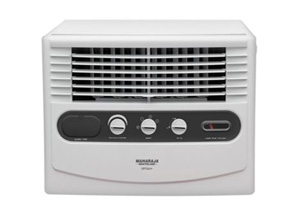 How to get the deal
Click Here Go to  Offer Page.
Add Product to the cart.
Enter the shipping details.
Make the final payment of your product.
Enjoy the deal. 
Highlights of Maharaja Whiteline 30 Litres Arrow+ Desert Cooler
Tank Capacity (Litres) : 30 Litres
Model Name : Arrow+
Fan Size : 8
Type : Air Cooler
Cooler Type : Window Cooler
Color : White
Other Features : Ice Chambers, Castors, Mosquito Net
Fan size (Inches) : 8
Air Throw Distance : 4.5/15
Speed Settings : 3 Speed
Body : ABS
Model : Arrow+
Max Speed (RPM) : 1450
Power Consumption : 210 W
Max Current (Amps) : 230VAC 50hz
Dimensions (LxWxH) : 61x56x56
Warranty Period : 1 Year
SUPC: SDL912347408
Technical Specification
General
Cooler Type
Window Cooler
Brand
Maharaja Whiteline
Model
Arrow+
Tank Capacity (Litres)
30 Litres
Speed Settings
3 Speed
Fan size (Inches)
8
Max Speed (RPM)
1450
Air Throw Distance
4.5/15
Body
ABS
Dimensions (LxWxH)
61x56x56
Power
Power Consumption
210 W
Max Current (Amps)
230VAC 50hz
Description
If you are looking for quick, state of the art, energy efficient cooling solutions for your rooms then look no further than the Maharaja Whiteline Coolers. This air cooler comes with a laundry list of benefits. First of all its sleek, minimal look will help it blend in to any room with ease. It does not take up much space making it easy to place in any corner or strategic spot within a room. Secondly, it operates very quietly. In fact it is known for noiseless functioning. Finally it has a plethora of convenient features for users including castor wheels for added mobility, high rotational motor speed to better direct air flow, high water tank capacity and maximum air throw.