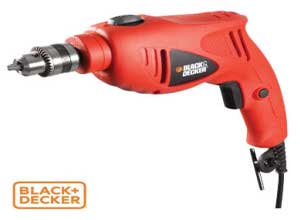 How to get the deal
---
Click Here Go to  Offer Page.
Add Product to the cart.(Auto 30% off in cart)
Enter the shipping details.
Make the final payment of your product.
Enjoy the deal. 
Black & Decker HD 400 Drill Machine
500 watts power ideal for all domestic and semi professional tasks

Ergonomically designed for ease of handling and e efficient cooling system

10mm chuck ideal for all types of domestic tasks

Can be used for drilling on any kind of surface like concrete, wood and metal

Lock on button for ease of operation

Mode selection for Impact/drill mode

Warranty: 6 months on product.
Product Description
500 watts power ideal for all domestic and semi professional tasks Ergonomically designed for ease of handling and e efficient cooling system 10mm chuck ideal for all types of domestic tasks Can be used for drilling on any kind of surface like concrete, wood and metal Lock on button for ease of operation Mode selection for Impact/drill mode Warranty: 6 months on product